HOW DOES WINSOL CLEAN SOLAR PANELS?
We have imported High Quality European Equipment that has specifically been designed to clean Solar Panels, taking into consideration that Panels are very sensitive to scratching etc. Using a specialized Rotary Brush or broom type brush system specifically designed by a European Leading Supply Company, for the soft and sensitive surfaces of Solar Panels, no harm or scratching or any other damage can occur on your installation. Due to the high pressure water sprayers in the brushes, the dirt and sand gets washed away immediately and before washing commences and no scratching can occur. By using up to 11m extension lances it is not required to access or step on or close to the Solar PV array Installation, and thus preventing damage due to human error or accident.

We either use on-site water which we then filter and purify (large installations greater than 250 panels) or De-ionized Water (smaller installations up to 250 panels) mixed with special cleaning detergents (Bio-degradable and very soft solution) to clean the Solar Panels so as to restore the effectivity and Power output to its original state.
GET A FREE QUOTE
ADVANTAGES OF HAVING YOUR SOLAR PANELS CLEANED
Protect your investment
Ensure peak performance at all time
Extend your life of your Solar system
Maintain your manufacturer's warranty
Save money
Get the most out of your Government Feed-in tariff
WINSOL inspects each installation before cleaning the plant. Additionally we measure the daily/hourly yield of each plant before and 24 hours after cleaning. Then a full report of the project is given to each client. Please see some pictures below of findings we had at clients in Namibia in the last couple of months.
GET A FREE QUOTE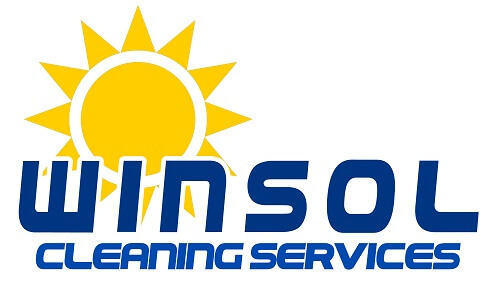 ABOUT Winsol
WINSOL Cleaning Services is a specialist Cleaning Company which operates out of Windhoek and Swakopmund. From these centers we are able to service clients all across Namibia.
Our main focus of Operation is the cleaning of Solar Panels and Solar Plants. We service Private Residential Clients, Commercial Clients and Large Solar Farms. Additionally we also offer High Pressure Cleaning Service and Window Cleaning for Residential and Commercial Clients.

Adhering to the National Health and Safety Act our staff at all times take the utmost care and precaution to its own safety and to the clients property and equipment. Wearing Safety Gear and working with life-lines is of utmost importance and safety training is done on regular intervals to ensure all staff is prepared for any situation or installation at all times. A Safe working environment is a good working environment.
GET IN TOUCH